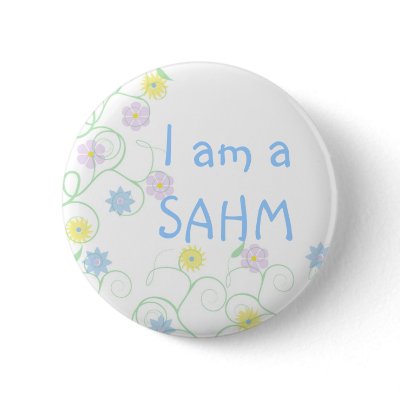 It's past 10p.m. and I'm here at the Starbucks with husband. Finally I got connected to the Net via my laptop. I didn't have to pay for the connection since it's free, unlike my husband who bought his Internet card for a few hundred pesos. Now he's connected to the free Internet line. Hehe. I am drinking cold mocha and my baby has been moving a lot, probably she's feeling a bit cold. Ohhh.
Anyway, it's the first time in weeks since I started to use my laptop. I just needed a time to unwind. I have been confining myself to the bed. What else can I do at home except to lull myself to sleep morning and afternoon till night? Damn. I am hating this country, really. I can't imagine staying at home for the next two years without going out every now and then. I know I long have wanted to be a stay at home mom for the next two years just so I could take care of my baby girl. But I really don't want a dragging lifestyle, which means that I can only go out, that is, my baby and I can only go out if my husband would be available to go with us. Can you imagine life like that? I used to be an independent person who walks out of the house, stroll around the city back home, go wherever my feet would tell me to go, read good books at a nearby bookstore, attend mass alone, buy buko juice whenever I wanted to, and more. But in this place where it's dangerous for Asian women or any expat to go outside, I just can't go out alone.
A few weeks back, maybe a day before my birthday, I went out alone to send remittance and to eat my lunch at the KFC. It was so hot outside but I didn't sweat because the air here is not humid. I strolled around the vicinity with no fear in my heart. As I was nearing our building, maybe three buildings away from where we are renting, a van stopped right in front of me. I didn't mind him. I thought he was just about to park. Suddenly fear enveloped me for he didn't move away. He just stopped there with his eyes intently focused on me. WTF! I am pregnant and still he had the interest to watch me like that? I thought he was about to grab me. No. He didn't go out of his van. He just stayed there for as long as he wanted to. He was sort of grinning. I managed to get my mobile phone and dialed my husband's number. Husband told me to go straight until I reached our building. He told me not to put off the phone until I reached the elevator. When I reached the building, I saw from the peripheral of my eyes that he started driving until he reached the front of our building. Husband told me over the phone to look back at the man as if to tell him that I was aware of his motive. I looked back and saw that man was still staring at me. I knew I was already safe since I was at our building lobby already, but that experience nearly traumatized me. Since then I didn't go out alone anymore. I went out this afternoon, but only to buy biscuit downstairs at the mini-grocery store in our building. Imagine the chaos that the fear of going out alone brings me? I just can't do that anymore, let alone go out with my baby girl…I'm praying to God to uproot us from here. I just can't leave in fear. Some naypis here would disguise not as Christians by wearing something that the locals here are wearing, that is, by covering their heads and bodies. Through those things, no one would bother noticing them. But I just can't do that. I don't know why. I just wanted to get out of this country.
Since we are growing our baby, we needed to relocate to another country that offers free electricity (that is, low cost), maybe up to 5 years until we can find a country where we would finally settle. But we are considering a country that is at least open to women. God willing we can find that country before July. I know I can manage to be a stay-at-home mom, if only  I am free enough to move around without fear in my heart. I really don't want my baby to grow up in a country where she, too, is fearful for her security.
Anyway, I still have a lot of things to bother with other than this "freedom" to go out. It's the least that I have to worry. Last night, I have been reading the Net via my cellphone about painless childbirth, a childbirth that is free from pain without the aid of medication, but through natural means. I would agree that childbirth is, indeed, a natural process. Admittedly, there would be some pain because it's just like being constipated. Constipation is something that brings discomfort, but it just fades away through natural means, through better relaxation techniques, even without the use of suppository. In my adult life and yes, even in my childhood days, I am often constipated. But since I have gotten pregnant, I learned to deal with constipation the smart way – through proper breathing techniques and concentration. I then managed to equate childbirth to releasing my hard bowel. No, I haven't given birth yet. But I could see that somehow there's a resemblance between these two – releasing a hard bowel and releasing a baby. It's what I also learned from Judie Rall's account of painless childbirth. Click on this link. I enjoyed much her story about why childbirth shouldn't be that painful, but instead a challenging and rewarding experience.
For us to have a painless childbirth, the process should be something wherein the pregnant woman is in control of herself. I do believe in that. If we know how our body dictates us to do so, we will follow it intuitively. But if there are people who would dictate upon us on what to do even if they don't know what we are going through, we would feel so overwhelmed up to the point that we are already hurting. Now what I am praying is that my labor would be as seemingly painless as possible, and I would only go to the hospital when it's already time for me to deliver my baby. I am praying that after a few minutes of going to the hospital, my baby would come out as safely as possible without much needed intervention of the doctor and nurses.
I visited the site, Unhindered Living: The Online Childbirth Class, and read almost all of the articles there. One article that caught my attention is about the dangers of prenatal ultrasound. My God. I really didn't know about the dangers of ultrasound. My mom has been telling me not to undergo excessive ultrasound. I told mom that the ultrasound is safe for babies. I sent her links saying the ultrasound doesn't use any radiation and so on. But after reading the article about the dangers of prenatal ultrasound, I am doubly confused. It's a common practice here everytime I have my prenatal checkup to be given doppler ultrasound for my baby. Two reasons I could see why they use ultrasound is to know the weight of my baby in accordance to her gestation age and to know the status of her heartbeat. But now I am wondering, couldn't these doctors know the status of my baby just through their hands? Ages ago, our ancestors weren't capable of using ultrasounds, but they managed to give birth to healthy babies.
I am scheduled for another ultrasound this 29th of March. I am having second thoughts about it. I know that my baby is safe, and is perfectly doing all right. I know that she will come out of my vagina successfully without me undergoing lacerations. I am praying that her head would fit my pelvis because I know that I just have to trust my body, and believe that: "Childbirth is a quick, simple, painless process", if only we knew about what a normal birth process is.
A pregnant woman needs to be educated about everything that happens in her body. She needs to be in-charged of her labor and delivery because she knows intuitively what her body tells her to do. Now, does childbirth really have to be painful? I believe it should not be. Think positively and envision a successful delivery without laceration, and all will be well.
More power to me and to all pregnant moms out there!