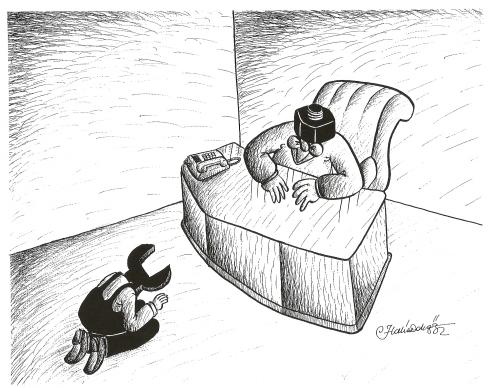 I'm angry as I write this. I know that at times like this, I shouldn't write, for, I would be able to write things that I don't want to write here. Anyway, this post will serve as a lesson to those mommies out there who have household helpers.
Just a minute ago, my helper asked me something that shouldn't be asked from me in the first place. I am her boss in this house. I knew that it was my fault why she is asking me that way – just like a friend – it seems she doesn't regard me as her boss. My golly. If I have to look back, I knew that I did treat her nicely, and that she had gone overboard. Let me recount the ways.
I still remember it well. April 30. The first time she went to our house, she had the sweetest smile a person could give to others. That smile assured me that she is of good character; that she is kind; that she is full of respect; that she will be forever good as a worker, and much more as a person. I trusted her in an instant. My husband did the same.
For two weeks she worked diligently. She woke up at 7a.m.; cleaned the living room, the bathroom, the kitchen; and, cooked our food with stylish presentation. We gave her everything that she would need. I gave her my new towel. We gave her four sets of clothes with matching sleeves and pants. We gave her a pair of slippers. I gave her my Victoria's secret lotion. I gave her a set of my pedicure/manicure kit. I gave her sets of undees. And more….of which, the most important thing, I treated her well, like a real human being (unlike her previous boss here and all others here who maltreat maids). I don't count. It's just that…let me continue my story…
In that span of two weeks, she cried over her problems for three days. She asked for my help to let her go to the Embassy so she could go home, back to her home country. I gave her half of her monthly salary even though she only rendered her services for 13 days. I gave her food to curb her hunger during her stay there. I did not hesitate to help her out and listen to her ordeals.
When she asked us to let her come back to our place last month, we didn't hesitate a bit. We accepted her wholeheartedly. Then after five days of accepting her AGAIN, her dramas in life soared to the highest level. This time, I wasn't accommodating of her manipulative schemes. The second time around that she would full me again of her tantrums, I never gave her a chance. I told her firmly, "if you wanted to go out, go, and never come back". Then she sorted her problems out, telling me of her problems everyday, like a sick tape recorder. I had to be kind for my baby's sake, for my family's sake here. She takes care of my baby. She cooks our food. I HAVE TO BE KIND. In fact, I am kind.
Then that incident happened a few days back. I was at the kitchen cleaning the medicine dropper of my baby when my maid's cellphone buzzed to notify her of a message from someone. Prior to the buzzing of her cellphone, she was telling me that her estranged husband had not called her for three days in a row now. I jokingly said, "why bother look for him when he's a womanizer? I thought you told me that you don't love him." Then she sighed that she it must be love that she feels. It's been a known fact to her that her husband is a womanizer since two years ago, but she never confronted her; she only cried. ANYWAY. None of my business, I know. What irked me was when she said that the message might have come from her husband, to which she told me to "throw" (I don't know where she got this word – does she even know the meaning of this word?") the cellphone to her. In other words, she was telling me to give her her mobile phone (which was on her bedroom). That time, this maid was with my baby in our bedroom. The words really hit me. I went to our room with controlled temperament. "You know, that message could wait." And then I wasn't satisfied yet. I told her that she shouldn't be using her mobile phone when attending to my baby. Of course, what I was trying to tell her is that she shouldn't tell me to get things for her! Bi&%&$*&%!
I told her, too, that in my work (at the office) we weren't using our mobile phones. We use mobile phones only during breaktime. Then she sort of answered me back in a raised voice (which she always does, although I am not sure – must be her upbringing or the way she speaks the local language here). I also told her, "if you are in other's houses (particularly, the local residents here), would you have your cellphone with you?" To which she answered, "no", but said, "haram! (bad). She was referring to her previous employer wherein she wasn't allowed to go out; she wasn't allowed to use mobile phone; she wasn't allowed to have friends. And then I told her something that made her stop and think…"You know, TitaJ told me that the next time you went here to our place and work here for us, I should not allow you to use your mobile phone. She was silent for a minute and lowered her voice when she asked. "Madam, in this house, am I not allowed to use mobile phone?" I answered back, "only when you are attending to my baby, don't use mobile phone!" "Ok, no problem," she said. Then off I went out of the room and started calling my friends. One of my friends told me and warned me not to pamper much this maid; but, I didn't heed her advice. Now I am reaping what I have sown. It's not appropriate not to have a gap between worker and boss.
Another instance why I am telling that it's a must to have a gap: Since I have become so friendly with this maid, she can always tell me her thoughts and problems. But the bad side is, she is putting the weights of her burden upon my shoulder. She keeps on telling things that are repetitive, and have no answers at all at the moment. She keeps on feeding me with negative energies. SIGH.
After last night's incident, I learned to keep my mouth shut. Until now, I don't talk with her much. I realized that it's not becoming for me to be so friendly with her. She takes advantage of me; maybe, she looks at me like I am not her boss at home. She looks at me maybe as someone who she is equal with. She is fond of saying she wants to buy the things that I have – clothes, shoes, and others. One time, we went to the mall. I saw a very good blouse, and bought it. She wanted to have the same blouse as mine. I told her there's no size that would fit you since the only size available was small (when in fact there was a larger size that would fit her). I'd learned my lesson: one time she saw a new blouse that I was wearing, and she asked me to buy one for her. I bought one; then, of course, there are occasions that I wanted to wear that blouse and I could not wear it because she's wearing the same. Whoa. Anyway. Time's up. I'm tired of ranting.
My final advise is that: it's OK to treat househelp with fair and kind treatment; but, not to the point that there's no more gap between the worker and the boss (at home or everywhere). Oftentimes, kind bosses will be regarded as their equals. Well, it takes a difficult situation such as the one I experienced for me to realize this. No matter how much I'd treat her well by being so accommodating would not change her attitude and upbringing. It's time that I show her how to respect me by building a little gap between us.